Meet the CGA Board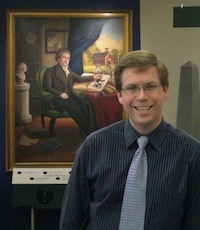 Chris Dobbs '96
CGA Board President
"The two years spent at the Cooperstown Conservation Program proved invaluable in preparing me for my career and the establishment of a long lasting network of friends and colleagues."
Dobbs is the Executive Director of the Noah Webster House & West Hartford Historical Society. He recently developed and completed a $1.2 million capital campaign to restore the museum's national landmark building. Other goals of the campaign were to renovate the visitor reception center, develop a schoolhouse theater and orientation film, construct two permanent exhibits, and build the endowment.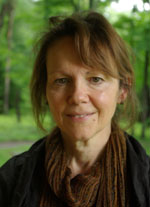 Margaret (Peggy) Parsons '70
CGA Board Vice President
CGA Board Member, 2009-Present
"I believe that CGP offers a unique experience in a unique setting that has not been matched elsewhere."

Parsons is head of the Film Department at the National Gallery of Art in Washington, D.C. She has overseen the programming and managing of film events as well as film retrospectives, and she is responsible for overseeing a large collection of art films and videos, producing brochures and program notes, and introducing public film programs. Parsons heads an advisory committee of internationally recognized film scholars that meets annually to review film exhibition at the National Gallery. Subsequent to her role at the National Gallery of Art, Parsons held positions at the Smithsonian Institution, The National Trust for Historic Preservation, The Metropolitan Museum of Art, and The Children's Museum, Boston.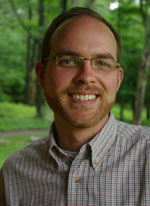 Josh Torrance '00
CGA Board Second Vice President
"My experience at CGP informed and shaped my passion for the vital role museums play in the life and shape of a community."
Torrance is the Executive Director of the Woodlawn Museum in Ellsworth, Maine. Under his direction, the museum completed a million dollar capital campaign, preserved its buildings, completed an interpretation plan, and created audio tours. Woodlawn has also reconnected to the community with various initiatives/activities including: educational workshops and lectures, forging program partnerships with other organizations, the development of a community garden, implementing a croquet program, and utilizing the estates property as a public park. Active in many community groups, Torrance is married with two children and is an active marathon runner. In addition to his Cooperstown degree, Torrance holds a BA in History from Elmira College and a MA in Public History from Indiana University of Pennsylvania.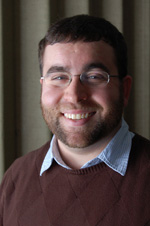 John Hart '08

CGA Board Member

CGA Treasurer, Present
Hart is the Assistant Curator of Collections for The Farmers' Museum and the New York State Historical Association/Fenimore Art Museum. He aids in the preparation of collections objects for exhibition and provides access to the collection for visitors and researchers. During the school semester, he works closely with Dr. Cynthia Falk, Associate Professor of Material Culture, to present objects to the students of the Cooperstown Graduate Program for the required courses Culture and Collections I and II, and the electives, American Material Culture I and II. In addition, he works closely with the students during their individual hands-on studies of the objects as part of their course requirements.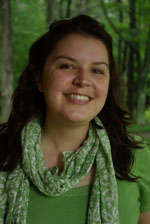 Tobi Voigt '06
CGA Board Secretary

Fall Fundraising Committee Chair, 2009-Present
"I am grateful for the well-rounded education I received at CGP. I went into my first job prepared for everything from budgets to program management to collections care. I chose CGP because I felt it would provide a solid foundation for my future work in the museum field, and it exceeded my expectations."
Voigt is the Chief Curatorial Officer at the Detroit Historical Society, where she oversees core museum functions – exhibitions, education and collections - at the Detroit Historical Museum and Dossin Great Lakes Museum. Previously, Ms. Voigt worked as the Manager of Statewide Programs at the New York State Historical Association in Cooperstown, New York where she managed the organization's statewide K-12 outreach programs, including National History Day in New York State.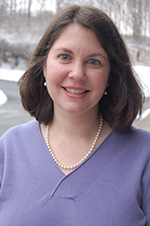 Hilary Folwell Jebitsch '96
CGA Board President, 2009-2011
"CGP laid the foundation for my professional development and provided remarkable opportunities in the museum field."
Jebitsch is the Historic Site Administrator at Washington Crossing Historic Park, managed by the Pennsylvania Historical and Museum Commission (PHMC). Prior to this role she was a site curator and Eastern Regional Curator for the PHMC. She is also part of the adjunct faculty for the Bucks County Community College, Historic Preservation Program. She graduated from CGP in 1996 and from Indiana University of Pennsylvania in 1994. Jebitsch has a well established background in collections care, exhibit development, museum management, and community development.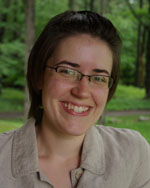 Kate Betz '07
CGA Board Member
Betz is currently the Adult Programs Developer at the Bob Bullock Texas State History Museum in Austin, Texas. She has previously worked at the New York State Historical Association and The Farmers' Museum in Cooperstown, New York, at the Middlesex County Historical Society in Middletown, Connecticut and the Sixth Floor Museum at Dealey Plaza in Dallas, Texas. She has completed a variety of projects including: researching, planning, and installing exhibitions; working with elementary, high school and special needs educational programming; and coordinating museum events including a statewide history conference, evening lecture series, and adult educational programming.
Mehna Harders '06
CGA Board Member
Harders is the Senior Museum Exhibit Planner at the New York State Museum.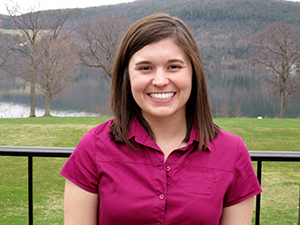 Cassie Mundt '11
CGA Board Member
Mundt is the Marketing Manager at the Paleontological Research Institution and its Museum of the Earth and Cayuga Nature Center.
Laurie Rayner, 1984
CGA Board Member
Rayner is a consultant.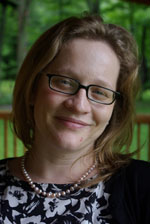 Bridget Rigas '02

CGA Board Member, 2009-Present
"I loved my experience at CGP. It will change your life."

Rigas is the Associate Director for Development at the Glimmerglass Opera in Cooperstown, New York. Prior to this, she was Associate Director of the Paleontological Research Institute Museum of the Earth, where she oversaw a $12 million expansion of their educational facility. Rigas is a board member for Kitchen Theater and Ithaca Forward, both in Ithaca, New York and chairs the regional arts consortium group Arts Otsego.

Mark Turdo '06
CGA Board Member
"CGA keeps me connected to CGP's creative and thoughtful spirit."
Since October 2011 Mark has been curator at the Peter Wentz Farmstead in Worcester, PA. From January 2010 until September 2011 he was the IMLS-funded curatorial project manager for the Andover (MA) Historical Society's PastPerfect data entry project. From 2007 until 2009 he was the assistant curator at the Fort Ticonderoga Museum where, besides his curatorial work, he coordinated special events and co-wrote the award-winning exhibit The Face of War: Triumph and Tragedy at Ticonderoga, 1758 - 1759. From 1997 until 2005 he was the curator at the Moravian Historical Society in Nazareth, PA where he reorganized the Society's collections storage, curated over twenty exhibitions, authored several publications, created and led numerous public programs, and coordinated a disaster recovery project.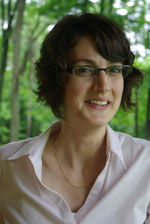 Stacy Ward '99
CGA Board Member
"I value the CGP curriculum that allows students to gain a broad understanding of the museum field while also gaining expertise in specialized study."
Ward serves as the Elementary Principal at East Hill School in the Canajoharie Central School District. Prior to this prosition, she was the Coordinator of Instructional Services at the Hamilton-Fulton-Montgomery BOCES. In this capacity, Ward worked closely with school district administrators and teachers providing professional development and facilitating school improvement initiatives. Her teaching experience includes serving as the founding History Teacher at the Brighter Choice Charter Schools. Ward began her career in Statewide Programming at the New York State Historical Association. Earning her Bachelor's Degree from the University of Notre Dame and Master's Degrees from CGP and SUNY Albany, Ward has a strong background in professional development, curriculum-based instructional planning and school improvement initiatives.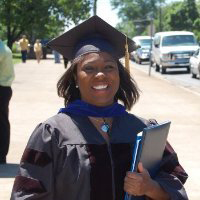 Tara White '98
CGA Board Member, 2009-Present
"The intimate classroom setting at CGP makes it an ideal destination for students seeking to build relationships that last a lifetime."

White is currently a doctoral candidate in Public History at Middle Tennessee State University in Murfreesboro. Prior to this, White taught courses in American social history, historical research, and class, race and gender at the Cooperstown Graduate Program during the 2007-08 academic year. White was formerly the site director for the Alabama State Capitol, as well as the Montgomery Greyhound Bus Station, both managed by the Alabama Historical Commission in Montgomery. She has worked with a number of history museums and historic sites in various capacities, notably the American Association for State and Local History (AASLH), the National Center for the Study of Civil Rights and African American Culture at Alabama State University, and National Museum of American History.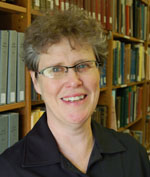 Ann Stewart-Honicker '78
CGA Forumn Editor
CGA Board Member, 2009-2011
"The network of alumni and friends of CGP is unprecedented in its breadth and reach."

Stewart-Honicker reconnected with CGP after spending 24 years in New York City; and is currently Administrative Assistant for the graduate program and the Historical Society of Early American Decoration. In this role, she oversees the publication of the quarterly CGA newsletter and contributes to the daily operations of the program. Previously, Stewart-Honicker served as Director of the Photo Library for Black Star Publishing Company and subsequently photo researcher for Reader's Digest General Books. An active member of the local community as well, Stewart-Honicker chairs the Cooperstown Central School "Friends of Music and Art" program.
Thank you for your service: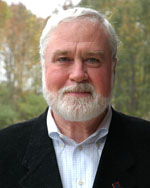 John Ott '67
CGA Board Member, 2002-2011
CGA President, 2006-2008
"After almost 40 years as a museum director I can honestly say, there is still no graduate program in museum studies that provides a better platform for success in this field, than the integrated course and practical experiences found in the Cooperstown Graduate Program."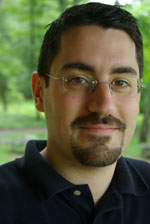 John Pentangelo '05
CGA Board Member, 2005-2011
"CGP is the unsurpassed forerunner in producing future leaders in the museum and arts world."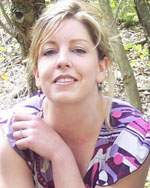 Lisa Sorenson-Stahl '01
CGA Board Member
"The CGP faculty first fostered my interest in exhibit design. Since then I have developed an interest in how specific cultures are portrayed in the museum environment."